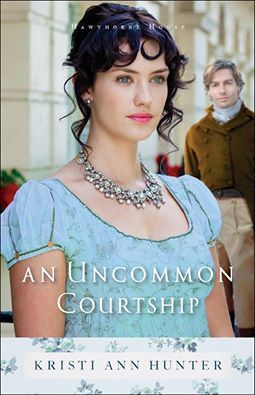 What an uncommon courtship, indeed! Delightfully elegant and eccentrically awkward, in the most adorable way.
Introverted, accident-prone Adelaide is thrown into a sudden marriage with the extraverted, social elite Trent Hawthorne. Trent is determined to make the match work in spite of initial misgivings and bitterness, and with the help of his close-knit, hopelessly romantic family and well-meaning friends, he may accomplish that and more.
Both he and Adelaide must learn the meaning of true, sacrificial love; whether it be through deciding curtain colours, or faithfulness and honour in the face of doubts and social pressure.
You will laugh and cry through this sweet and hilarious courtship that may not be such a catastrophe after all.
Sincerely,