I am so excited to be posting an interview with Anne Mateer! =D So far I've read her novels "At Every Turn" and "A Home for My Heart", and I am so looking for to "Wings of a Dream", and anything else she releases in the future! :)
Tell us a little about yourself and how you got started writing:
I have been married 26 years and have 3 wonderful kids, all of whom are currently in college at the moment--in 3 different states! I am a lifelong reader and writer. My goal from very early was to be an author, but I didn't seriously begin to study the craft of writing and seeking publication until 2000. After 10 years of writing novels, short stories, and articles, I finally received my first contract for a historical novel!
What inspired you to write "A Home for My Heart"?
I went looking for a historical event or situation from the annals of my husband's hometown in central Pennsylvania. While researching, I stumbled across a few facts about a home for "orphan and friendless children" that grew out of a revival on the college campus in town. The history of that place so intrigued me that I knew I wanted to write a story with that as my setting. After burrowing into literally the attics and basements of the local college and courthouse, I found enough scattered information to create characters and a plot I felt would remain true to the time period and the institution itself.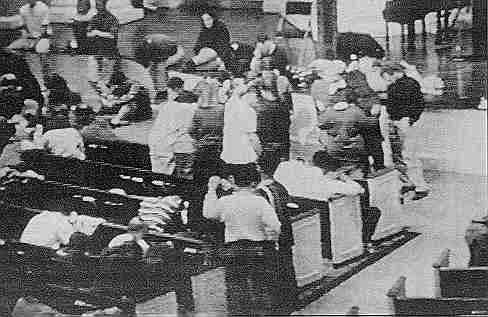 Wow! That is so neat. All your hard work and searching definitely payed off! "A Home for My Heart" was really interesting as well as enjoyable, and I enjoyed reading about how the children's home was run, and board meetings discussed.
What is your favorite quote from "A Home for My Heart"?
Oh my goodness! I have no idea!
Who is your favorite of all your characters, and why?
My favorite character came to be Mrs. Fore. I loved how she "mothered" Sadie, Miranda, and Blaine, as well as the children. I also loved that she accepted each one where they were, lending advice on occasion, but mostly a listening ear.
I loved her as well! :) She reminded me of my mom! <3
Are there any specific things/surroundings you like to have when writing?
I like listening to music while I write, mostly scores from movies. I've found that Spotify is good for always having something new and different at hand. Some of my favorites include the scores from John Adams, Lincoln, Somewhere in Time, and Little Women.
I love listening to movie scores! I recognize Little Women- the music is really pretty!
How does your faith affect your writing?
For me, writing and faith are intertwined. My writing journey has fueled a deeper, more mature faith. That deeper faith then colors my writing. It is an endless circle. I certainly couldn't write without my faith, but my faith wouldn't be what it is today without my writing journey.
That is so neat, Anne! God has certainly blessed you with an incredible talent- and I know He'll continue to bless you for using it for Him!
What/Who is your favorite book/author and why?
I hate this question! Seriously, I can no more pick a favorite book than I can a favorite child. I have many books I love. Many books that have been influential in my life and my writing. I very much enjoy classics from Jane Austen, the Brontes, Charles Dickens, and even Tolstoy. I still love children's books, like Anne of Green Gables, Little House on the Prairie, The Giver, and The Secret Garden. I enjoy older fiction such as The Chosen by Chaim Potok, Savannah by Eugenia Price, even Grace Livingston Hill books. And then there are newer voices that move me--Susan Meissner, Laura Frantz, Tamera Alexander, Sarah Jio, and so many others. See? It's so hard to choose!
Haha! I know, I know, but I had to ask. ;) Lots of great authors/books!
What is your favorite Period Drama film?
Again, so hard to choose! Of course, Downton Abbey has been awesome. The old Pride and Prejudice with Colin Firth. I adored Bleak House and Little Dorrit and North and South (with Richard Armitage). Honestly, it's hard to think of a period drama I don't like!
There are so many BBC's I love as well! North and South is one of my favorites EVER! :D
If you could visit anywhere in the world, where would you go?
Scotland, definitely. My husband and I dream of going there for an extended vacation, maybe renting a house and interspersing time there pretending we are Scots with traveling throughout the British Isles to see all the places we've read about in books!
Scotland- *sigh* I'll go with you! >:)
Can you tell us a little about your current writing project?
My next book, releasing in the fall of 2014, is about a reluctant high school girls basketball coach in 1917. It's a story about figuring out who you are instead of who others desire you to be.
Sounds great! I can't wait to read it!
Is there a verse that has especially encouraged you as you write?
The verse that has been my mainstay through these first three books is Proverbs 16:9: The mind of a man plans his way, but the Lord directs his steps. it reminds me that while I need to work hard and move forward, I must always stay open to the course the Lord has for me instead of clinging to something of my own making. I think in different ways most of my characters deal with that also.
What is your favorite season, and why?
Winter, because if I'm cold, I can usually get warm (whereas if you are hot, it is sometimes hard to cool down!), and because in winter, on those early, dark evenings, I can sit in front of a blazing fire in a comfy chair with a hot drink and a good book. Ah, I love those evenings!
My thinking exactly! (I can't stand hot weather!)
Last, but definitely not least: tea or coffee? ;)
Coffee! Lattes are even better! :) I can do tea, and prefer it on occasion, but I do love a good cup of coffee.
Thanks so much, Anne, for stopping by for the chat! It was great to have you!
Sincerely,