Tell us a little about yourself:
Hi~ My name is Sarah and I am 23 years old. I am so blessed to still live with my amazing parents and five of my six siblings. Most days you can find me behind my computer screen typing away at a story. if I am not there, look for me out in the garden, behind a sewing machine, or on the couch with a good book.
What/Who inspired you to write Science/Fantasy Fiction?
I never thought of writing anything other then historical fiction or contemporary, until on day in early 2007. I watched Star Wars for the first time. Although I loved the adventure and the setting of the film, I wished there hadn't been so many New Age ideas in it. Trying to find good Christian science fiction is very hard. So, I decided to write a Sci-Fi book that had strong christian values, and lots of adventure.
So true- it IS hard! Thanks for making the decision to write family friendly novels for this genre- I really enjoyed your series and would recommend them to anyone!
What is your favorite quote from each of the three Destiny books?
The Destiny of One: Sometimes your destiny, what God made you to do, comes at you so suddenly that you are in the middle of it before you even knew that it had begun.
The Destiny of a Few: Your destiny isn't something that you choose, it is something that is prepared for you... The destiny of a few is in your hands.
The Destiny of a Galaxy: For God and the future generations.
Can you tell us a little about your current writing project?
I am currently putting the final touches set in a fictional country in
Europe
during the Middle Ages. It is about a young girl who is taken from her home to serve at the castle of the king. She faces many challenges, make new friends, and enemies. I am hoping to release it sometime in October.
Just in time for my birthday! :) I'm really looking forward to it!
Are there any specific things/surroundings you like to have when writing?
Good music. I make play lists for moods and characters so that I have just the right music to keep me writing. I also like to keep water or ice tea near by to drink. Sipping on that helps my writing flow.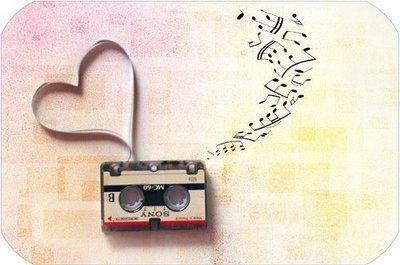 Sounds lovely! That's a great idea to have playlists for your characters! =)
What is your favorite thing to do when not writing?
I work almost daily in the garden. We have a decorative garden in the front of our house and a vegetable garden. I love working with the soil and helping make things grow.
I read all the time. I read two books or more a week because I love it so much. I personally own over 100 books and counting, most of which I have read.
I also love to sew. I love making quilts, doll cloths, skirts, and dresses.
Where do you hope see yourself and your writing in ten years?
I hope to have at least ten more books published and have a following of readers. I also hope that even if I am not making a lot of money, I am still blessing and encouraging readers with the messages of my books.
Sounds like a great vision! You seem to write pretty fast, so I'm sure you'll far exceed that number of books! I'm gonna be part of that following! :)
How does your faith influence your writing?
Faith isn't just and aspect of my stories, it is my stories. Although I hope never to come across as preachy, I hope to always that my characters and stories encourage people to drew closer to God and stand up for what is right. I want faith not only to influence my books, by my books to influence others faith.
That's so incredible! I know I was encouraged by reading your books! I'll be praying that God uses your stories mightily in the hearts of the people reading them.
What is your favorite book/author and why?
Well, that changes often. I rarely read a book twice, other then the Bible. However, Christy by Catherine Marshall is probably one favorite books because of the profound effect on my life. It is a very hard book to read and deals with hard issues, but it really caused my faith to be built up.
My favorite author right now is Elizabeth Camden. Her characters are so well develop and her stories are just so powerful. I love her books so much.
What is your favorite Period Drama film?
This is a hard on. I love Jane Austen movies. I think my favorite would have to be Pride and Prejudice (1995)
I love that one! :)
Tea or coffee?
Tea! I can't stand coffee, even with lots of sugar in it. I love tea though. I drink it all the time during the winter.
If you could visit anywhere in the world, where would you go?
England
. I want to see the castles, the museums, and many of the historical sights. For the history of our nation is very much tied with theirs.
I'll go with you! ;D
Thanks so much for stopping by and chatting, Sarah!
Thank you so much for having me!
Sincerely,