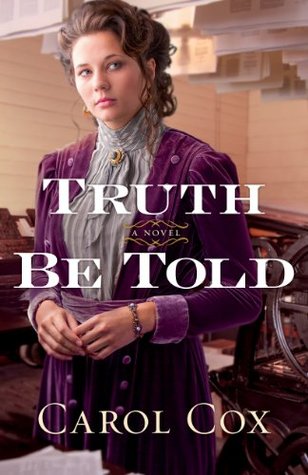 Truth Be Told was a fast-paced story full of life lessons and the promotion of truth.
The plot in this story is very intricate and mysterious- drawing you into the adventure alongside the characters and keeping you on the edge of your seat, climaxing with a highly suspenseful "nick of time" ending.
There were many lovable characters as well as some nasty villains. An entire town is drawn together by the faithfulness of one young lady's burden to uncover the truth and carry on her fathers legacy of honesty.
I highly enjoyed my first Carol Cox adventure, and am looking forward to reading more!
I received this book from Bethany House Publishers for my review.
Sincerely,