Today I'm thrilled and honored to have one of my all time favorite regency authors visit with me! :D
Hello! Welcome to Reading with Alice! Tell us a little about yourself:
Hello, Alice! Thanks for inviting me to visit! I'm the author of more than two dozen historical romances, most set in the Regency period of England. I currently write for Love Inspired Historical, and I have a set of historical mysteries/romances called the Lady Emily Capers that I'm bringing out myself. When I'm not writing, I'm reading, sewing, or plotting projects with my dear husband as we fix up our home in the south Puget Sound area of Washington State. I'm the mother of two grown sons and an entirely too bouncy Irish terrier named Fergus.
What is your favorite book, and why?
One book? Goodness, how will I choose? One of my favorites is The Phantom Lover by Elizabeth Mansfield. It was the first Regency romance I read, and I was hooked from page one on the era and Ms. Mansfield's writing.
I know- it is hard to choose just one! ;D I love hearing which books endeared a certain era to different readers.
What/who was your inspiration to start writing?
I've always loved books. When I realized at about age 8 that people actually wrote those stories, I knew I had to be one of them.
Thank you. ;)
What got you interested in the Regency era?
I've always loved history, but Regency authors like Elizabeth Mansfield, Susan Carroll, and Allison Lane made me want to learn more.
The Regency era is so fascinating! I never get tired of it. :)
Which of your novels have you enjoyed writing the most?
"The June Bride Conspiracy." I am a multidraft writer--the first draft is usually pretty rough, and things get progressively more polished with each draft. That story came out perfectly from day one; the words just flowed. The final draft is almost identical to the first. It was a joy.
I really need to read that story!
What is your favorite perk that comes with being a writer?
Getting to sit down with some of my favorite people and sharing their stories with the world.
:)
What do you enjoy most about the research aspect of writing? (Or do you? ;))
Oh, sweet, sweet research--I can see her beckoning even now. I love discovering new things about the past, especially things we think are so modern today. For example, there was a plan to rescue Napoleon from St. Helena with a submarine, of all things! And when history aligns itself perfectly with the plot I was hoping to write, I get goose bumps.
That's really interesting! I enjoy reading books that have obviously had thought put into the plot vs. historical events!
How does your faith influence your writing?
For a long time, I was a Christian who happened to be a writer. You can see that in my earlier works--the Christian world view is there, but my faith was very much in the background. I was writing for a secular publisher at the time. I wouldn't have dared do more even it had occurred to me to try. But a couple years ago a sermon really made me aware of the difference in my writing today. I am no longer a Christian who happens to be writer but a Christian writer, and I think that's reflected in my stories.
It has definitely reflected in your stories! I think I speak for many historical fiction readers when I say thank you, so much, for your commitment to writing clean, God-glorifying novels despite the negative influence of so much of the opposite all around you in the writing world. It is so appreciated.
Can you tell us a little about your current writing project?
I am currently finishing up the third book in the Frontier Bachelors series, Frontier Engagement. These are my first books set outside the Regency, but they are very dear to my heart as they deal with a chapter of Pacific Northwest history. Just after the Civil War, a ship of brides led by a gentleman named Asa Mercer journeyed from the East coast to help settle Washington Territory. When I started the series, I had envisioned writing about three of the women on that ship. But in the second book, Would-Be Wilderness Wife, which will be out in March, I fell in love with the family my Mercer bride married into. Frontier Engagement follows another of the brothers from that family, who is tasked with finding a proper schoolteacher from among the Mercer brides for the area north of Seattle. James Wallin does nothing halfway, whether it's dressing well, driving fast horses, or flirting with pretty gals, so he brings back a most unusual schoolteacher. And Alexandrina Fosgrave has a lesson or two for him.
I am so excited about this series!!!!! :D
And here's to your non-regency venture! It'll be just as good. ;)
What are some of the things or the atmosphere that you like to have around you when writing?
The one essential for me is enough quiet to concentrate. I can take a certain amount of white noise, so long as I know someone else in the house is dealing with it. And if I'm writing the first draft, I need a journal and a very smooth-writing pen (yes, I still write my first drafts longhand).
Nice to know Someone is always dealing with it, isn't it? :) That is so cool to know you do your first drafts longhand!! :O Haha!
What is your favorite period drama film?
My favorite period film isn't a drama. It's the comedy St. Ives. Great costumes, adorable script, and the delivery is lightning fast. I absolutely break into giggles every time I see it.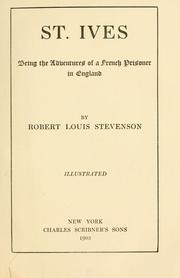 I'd never heard of it! (It's a book too- who knew! ;P) Haha
Neither? Caffeine tends to make me loopy. :-) But when I'm sick or want comfort food, I adore chamomile and peppermint tea.
Sounds relaxing!
If you could travel anywhere in the world, where would you go?
England--over and over and over.

My "wish list" of places to see there grows with every book.
Ah! Lovely choice!! ^_^ So much to see- places you've written about! How fun. :)
Thank you so much for your time, Regina! It was lovely chatting with you! I'm off to go finish "The Rake's Redemption"! :D
If you haven't read much or any of Regina Scotts works, you're missing out! Check out her site here; and pick up some of her stories for yourself here. :)
Sincerely,