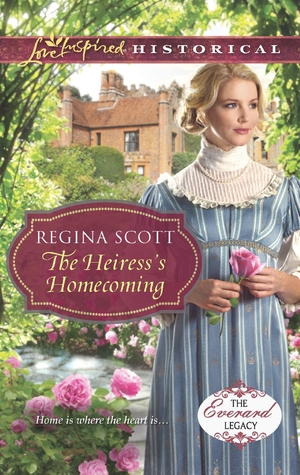 Quite possibly my favorite installment in the Everard Legacy, the Heiress's Homecoming captured me from page one!
Picking up eight years after Cousin Vaughn solved the mystery of his uncles death, the Everard clan reassembles at Dallsten Manor in a large reunion, bringing with them new faces - as well as more secrets and intrigue to surround the old ones.
Who is the villainous thief stalking Samantha, Lady Everard, as she nears her twenty-fifth birthday and her last chance to either preserve or relinquish the family legacy, and what are their motives for ensuring she keep the past silent at any cost?
This gripping novel is steeped in mystery and romance as Lady Samantha Everard must learn to let those she loves pass the barricade of emotions she's built around herself to help her discover the meaning of both in her life.
With a plot as swift-paced as a skipping stone, The Heiress's Homecoming is a must read for any and all regency fans!
Sincerely,